Planning for Wellness Together
HEALTH SERVICES
What health services Are you able to access would you like more of? health services locally?
OLDER PEOPLE
We would like to gather your views on local health needs... What are the biggest health issues in your area?
YOUR VIEWS
What services would benefit our aging population? How can we reach our older population?
DIABETES
Are you aware of the increase in Diabetes in our community? Are you aware of the possible consequence of lifestyle choices?
WELLBEING
How can we work better with communities and each other? How can we take a more joined-up approach?
MENTAL HEALTH
Is Mental Health a growing issue in your community? Where would you go for support with Mental Health issues?
The Betsi Cadwaladr Local Health Board want to be responsive to the needs of the local community and therefore feel it is essential to consult with the local community on what they believe are the biggest needs for their communities health and wellbeing in North West Flintshire
They would appreciate if you could complete an online survey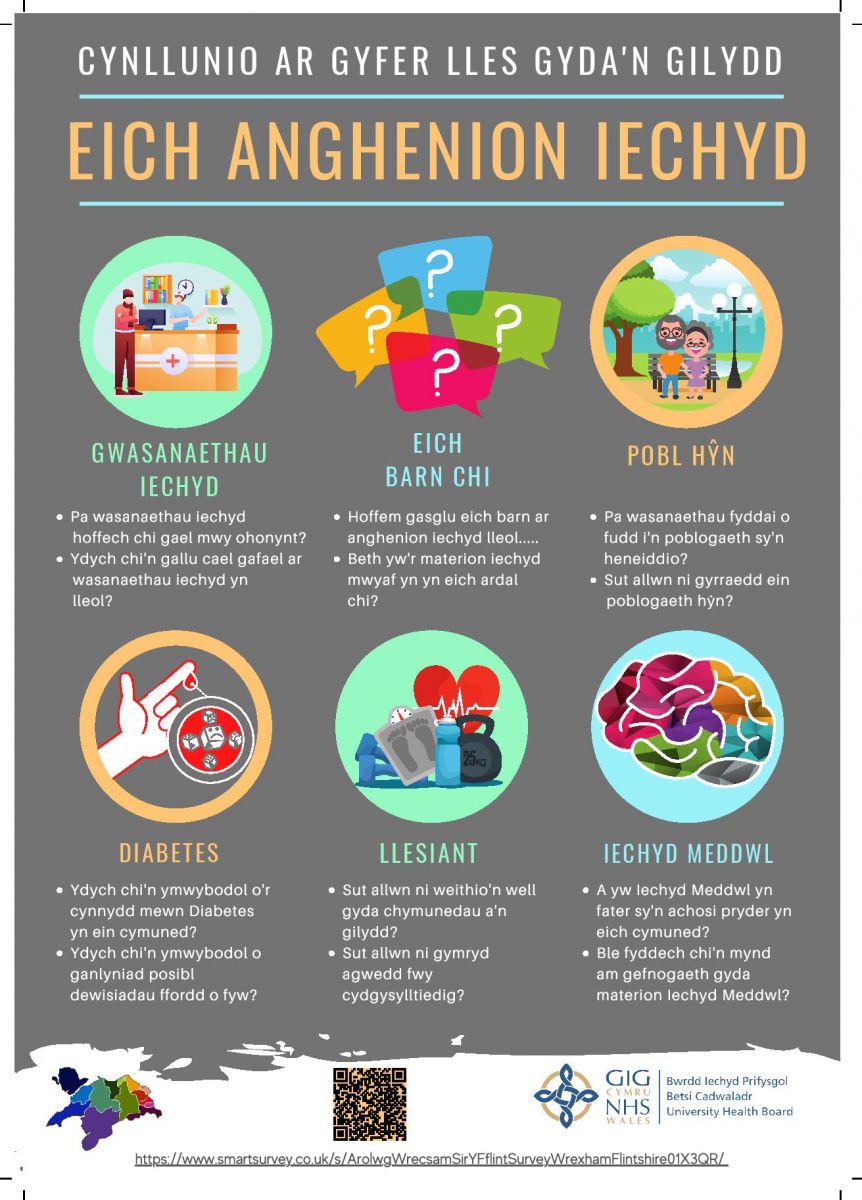 Published: Jun 3, 2021